The Discipline Team aims to cultivate students' positive attitudes and values, enhance students' self-management ability, and cultivate their sense of belonging to the school and society. The Discipline Team and the Counselling Team work closely to promote the whole-person development of students. Through punishments and rewards, students understand and abide by the school rules; they are well-behaved and self-disciplined.
Prefect Training
The School Prefects play an important role at school. They help to maintain positive discipline at school. Our Prefects are good role models for schoolmates; they are well-mannered, cooperative, friendly, trustworthy and responsible. Prefect meetings and camp are held to develop prefects' leadership and problem-solving skills, enable them to face challenges as well build trust among prefects.

Student of the Month
Under the "Student of the Month" Programme, a badge and a certificate are presented to a student nominated each month from P1 to P6 to praise his performance in different positive values. Students are motivated to behave properly and can learn from the role models.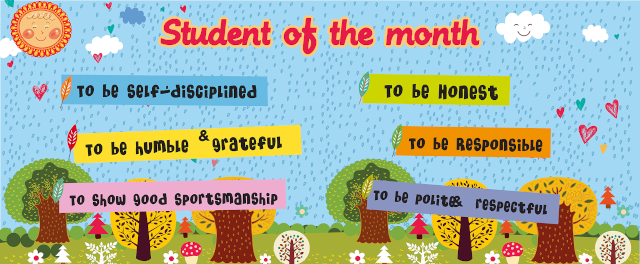 Tidy Uniform Competition
The school organizes a tidy uniform competition every year to enhance students' self-management and their awareness of the importance of the tidiness.